Strategi Pemasaran Produk "Tempe Samodra" Kelurahan Mojosongo, Kecamatan Jebres, Kota Surakarta
Abstract
Tempe Samodra is one of the industries that produce tempe since 1985 in the city of Surakarta. This study aims to identify and formulate internal and external factors that will be faced by Tempe Samodra, formulate alternative strategies that can be done for marketing Tempe Samodra products, and determine alternative priorities that can be done for marketing Tempe Samodra products. The basic method used is the descriptive-analytical method. The method of selecting research locations is done intentionally (purposive) and determining respondents using key informants. Data analysis methods used include (1) IFE and EFE Matrix, (2) Grand Strategy Matrix, (3) SWOT Matrix, (4) QSPM. The results showed that Tempe Samodra was in quadrant I in the Grand Strategy matrix. Alternative Strategies that can be applied based on the SWOT matrix are SO (strength-opportunity) strategies. Priority alternative strategies preferred in marketing Tempe Samodra products based on QSPM are introducing and promoting Tempe Samodra products to traders and consumers with a total attractiveness value of 6.215.
Keywords
Grand Strategy Matrix, SWOT Matrix, QSPM, Marketing Strategy.
References
Bungin, B. 2003. Analisis Data Penelitian Kualitatif . Jakarta: PT Raja Grafindo Persada.
David FR. 2009. Manajemen Strategis Konsep. Jakarta: Salemba Empat.
Haris AW, Sarma M, Falatehan AF. 2017. Analisis Peranan Subsektor Tanaman Pangan terhadap Perekonomian Jawa Barat. Journal of Regional and Rural Development Planning 1 (3): 231 – 242.
Kustyawati ME. 2009. Kajian Peran Yeast dalam Pembuatan Tempe. AGRITECH 2 (29): 64 – 70.
Nurhayati S. 2008. Pendekatan QSPM sebagai Dasar Perumusan Strategi Peningkatan Pendapatan Asli Daerah Kabupaten Batang, Jawa Tengah. Jurnal Ekonomi Pembangunan 9 (1): 72 – 82.
Prasetyo I et.al. 2020. Strategi Pemasaran Tempe "Ali Oncom". Jurnal Paragigma Agribisnis, April 2020 3 (1) 54-66
Putra GR, Tama PI, Efranto RY. 2009. Perencanaan Strategi Bisnis dengan Menggunakan Strategy Formulation Framework Guna Meningkatkan Keunggulan Bersaing (Studi Kasus: Koperasi Unit Desa "Batu"). Jurnal Teknik Industri 12 (2): 207 – 218.
Rangkuti F. 2005. Analisis SWOT: Teknik Membedah Kasus Bisnis-Orientasi Konsep Perencanaan Strategis untuk Menghadapi Abad 21. Jakarta: PT. Gramedia Pustaka Utama.
Sari CA. 2017. Teknik Mengelola Produk dan Merek. Jakarta: PT. Gramedia Pustaka Utama.
Satyajaya W et.al. 2013. Strategi Pemasaran Produk Tortila Jagung. Jurnal Fd.Life.Sci
Singarimbun, M dan Effendi S. 2008. Metode Penelitian Survei. Jakarta: LP3ES.
Sutopo, H.B. 2006. Metodologi Penelitian Kualitatif. Surakarta: Penerbit Universitas Sebelas Maret.
Syafa'at N et.al. 2006. Proyeksi Permintaan dan Penawaran Komoditas Utama Pertanian, 2005-2020. Artikel Pangan. Edisi No.46/XV/Januari/2006
Umar H. 2008. Strategic Management in Action. Jakarta: PT. Gramedia Pustaka Utama.
Winarto H. 2011. Strategi Pemasaran. Majalah Ilmiah Ekonomika 14 (3): 109 – 145.
DOI:
https://doi.org/10.22219/agriecobis.Vol3.No1.08-16
| Abstract views : 247 | PDF views : 247 |
Refbacks
There are currently no refbacks.
Copyright (c) 2020 Journal of Agricultural Socioeconomics and Business

This work is licensed under a
Creative Commons Attribution-NonCommercial-ShareAlike 4.0 International License
.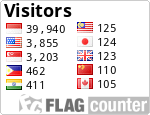 Ciptaan disebarluaskan di bawah Lisensi Creative Commons Atribusi-NonKomersial 4.0 Internasional.