Analisis Daya Saing Kopi Indonesia di Pasar Internasional
Abstract
Based on coffee export data 2008-2017, the index value of Indonesia's coffee trade specialization is positive (0-1). The average value of ISPs of Indonesian coffee for 10 years is 0.91, meaning that Indonesia tends to be a coffee exporter country. Indonesian coffee has competitiveness  in the international market with an acceleration ratio value between 10.66 in 2012 to 53.76 in 2008. The always positive acceleration ratio (AR) value shows that Indonesian coffee is able to win the world coffee market. Indonesian coffee also has a comparative advantage with the value of Revealed Comparative Advantages (RCA) which is always positive. The highest RCA value of Indonesian coffee occurred in 2008 at 5.26 and the lowest RCA value in 2011 was 2.60, while the average RCA value of Indonesia was 3.93.
Keywords
Daya Saing, Kopi, Pasar Internasional
References
Alexander, Ivan. 2019. Analisis Daya Saing Ekspor Biji Kopi Indonesia di Pasar Global Tahun 2002-2017. Journal of Social and Agriculture Economic Volume 12 No 2 (2019). Universitas Jember. Jember.
Andi, Yusrizal Andi. 2019. Analisis Trend Ekspor Kopi Indonesia.Agriecobis : Journal of Agricultural Socioeconomics and Business. Volume 2 No 1 2019. Program Studi Agribisnis Universitas Muhammadiyah Malang. Malang.
Asosiasi Eksportir dan Industri Kopi Indonesia (AEKI). 2019. Sejarah Kopi di Indonesia. Jakarta.
Badan Pusat Statistik. 2019. Perkembangan Ekspor Nonmigas. (Diakses 25 Maret 2019).
Food and Agriculture Organization of the United Nations (FAO). 2019. Fao.org/faostat/en/#data/TP. (Diakses 5 Agustus 2019)
Hiratsuka, dan Daisuke 2003. Competitiveness of ASEAN, China, and Japan. dalam Tambunan, Tulus. 2004. Globalisasi dan Perdagangan Internasional.Ghalia Indonesia. Jakarta
Ibrahim, Jabal Tarik. 1999. Metode Penelitian Sosial Ekonomi. Jurusan Agribisnis Fakultas Pertanian Universitas Muhammadiyah Malang. Malang.
Pusat Data dan Sistem Informasi Pertanian. 2019. "Outlook Kopi 2018". Kementerian Pertanian. Jakarta.
DOI:
https://doi.org/10.22219/agriecobis.Vol3.No1.17-21
| Abstract views : 122 | PDF views : 122 |
Refbacks
There are currently no refbacks.
Copyright (c) 2020 Agriecobis : Journal of Agricultural Socioeconomics and Business

This work is licensed under a
Creative Commons Attribution-NonCommercial-ShareAlike 4.0 International License
.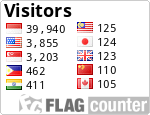 Ciptaan disebarluaskan di bawah Lisensi Creative Commons Atribusi-NonKomersial 4.0 Internasional.