Analisis Usaha Industri Caping Bambu Skala Rumah Tangga di Kabupaten Magetan
Abstract
This study purpose to find out the cost, revenue, profit, profitability, efficiency, and business risk of bamboo caping home industry in Magetan Regency. The basic method used in this research was descriptive. The determination of the sample area was purposive. The determination of respondents was done by purposive sampling. The result of the research shows the average total cost by craftsmen in Magetan Regency is IDRi7,091,977.00/month, blengker IDR 288,513.00/month, halusan-kasaran woven IDR 195,838.00/month, kepangan woven IDR 229,286.00/month and gilikan IDR 6,803,464.00/month. The average revenue by craftmen is IDR 9,217,160.00/month, blengker IDR 382,160.00/month, halusan-kasaran woven IDR 422,750.00/month, kepangan woven IDR 454,400.00/month and gilikan IDR 8,835,000.00/month so that the average profit is IDR 226,912.00/month, blengker IDR 93,647.00/month, halusan-kasaran woven IDR 226,912.00/month, kepangan woven IDR 225,114.00/month and gilikan IDR 2,031,536.00/month. Profitability is 30%, blengker 32,5%, halusan-kasaran woven 115,9%, kepangan woven 98,2%, and gilikan 29,9%. R/C ratio more than 1, that is 1,30 blengker 1,32; halusan-kasaran woven 2,16; kepangan woven 1,98 and gilikan 1,30 mean its efficient. The coefficient variation more than 0,5 that is halusan-kasaran woven 0,51; and kepangan woven 0,55 and the low profit limit (L) is less than 0, so the bamboo caping industry is at risk.
Keywords
Bamboo Caping, Business Risk, Efficiency, Profit, Profitability
References
Fathoni, MI. 2016. Analisis usaha industri jenang krasikan di Kabupaten Sukoharjo. Agrista 4(3): 392-404.
Hairun, Suslinawati, & Ana, Z. 2016. Analisis usaha pembuatan tempe (Studi kasus pada usaha pembuatan tempe "Bapak Joko Sarwono") di Kelurahan Binuang Kecamatan Binuang Kabupaten Tapin. Jurnal Al Ulum Sains dan Teknologi 2(1): 44-51.
Hernanto, F. 1993. Ilmu usahatani. Jakarta: Penebar Swadaya.
Nikodemus S, Nanik D, dan Vini A. 2017. Analisis usaha kerajinan bambu skala rumah tangga di Kelurahan Malumbi Kecamatan Kambera Kabupaten Sumba Timur. AGRIC 29(1): 56-68.
Nur TM, san Hasnindar. 2017. Analisis kelayakan home industri kerajinan sangkar burung di Gampong Gedong Tampung Kecamatan Jeumpa Kabupaten Bireuen. J S. Pertanian 1(12): 1023-1031.
Prawirokusumo, S. 1990. Ilmu usahatani. Yogyakarta: BPFE Yogyakarta.
Putra, RE. 2012. Pengaruh nilai investasi, nilai upah, dan nilai produksi terhadap penyebaran tenaga kerja pada industri mebel di Kecamatan Pedurungan Kota Semarang. Economics Development Analysis Journal 1(2): 42-57.
Septianingsih, AI. 2017. Analisis usaha industri tempe kedelai skala rumah tangga di Kecamatan Pracimantoro Kabupaten Wonogiri. Agrista 5(3): 279-288.
Soekartawi. 2016. Analisis usaha tani. Jakarta: UI Press.
Sulastiningsih LM, dan Adi S. 2012. Pengaruh jenis bambu, waktu kempa dan perlakuan pendahuluan bilah bambu terhadap sifat papan bambu lamina. Jurnal Penelitian Hasil Hutan 30(3) : 199-207.
Tarmizi, M. 2017. Analisis agroindustri gula aren di Kecamatan Rambah Samo Kabupaten Rokan Hulu. SEPA 13(2): 195-1999.
Wibowo, D. 2020. Analisis keuntungan agroindustri gula kelapa di Kecamatan Tempuling Kabupaten Indragiri Hilir. Sepa 16(2): 172-176.
DOI:
https://doi.org/10.22219/agriecobis.Vol3.No1.32-39
| Abstract views : 108 | PDF views : 108 |
Refbacks
There are currently no refbacks.
Copyright (c) 2020 Agriecobis : Journal of Agricultural Socioeconomics and Business

This work is licensed under a
Creative Commons Attribution-NonCommercial-ShareAlike 4.0 International License
.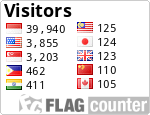 Ciptaan disebarluaskan di bawah Lisensi Creative Commons Atribusi-NonKomersial 4.0 Internasional.