Tren Harga Bawang Merah di Pasar Besar Kota Batu dan Pasar Sayur Karangploso Kabupaten Malang Periode Januari 2017 – Desember 2019
Abstract
Onions (Allium Cepa) is a vegetable that be a part of root vegetables such as carrot, potato, etc wich commonly used mainly the root part to be consumed. Onions known as one of the primary ingredient for food because it's role as seasoning or as supplementary material like fried onions make it one of the ingredient with high economic value. Not surprisingly the price of onions commodity fluctuate everytime. Purpose of the research is : (1) knowing the onions price trend in Pasar Besar Kota Batu and Pasar Karangploso for the last 3 years (2) knowing the difference of the onions price trend between Pasar Besar Kota Batu and Pasar Karangploso. location determined intentionally (purposive). Data used for this research is secondary data obtained from Siskaperbapo or Sistem Informasi Ketersediaan dan Perkembangan Harga Bahan Pokok managed by Disperindag of East Java Province. Analysis used for this research is tabulation and chart, also least cost methode to show the trend happened also to project the possible price in the near future. The result show that the trend is tend to fluctuate annually but if we break down each month and use least cost method both location show a negatif price trend.
Keywords
Onions Price; Trend Analysis
References
Febrianty, R. (2013). Analisis Trend Harga Bahan Pokok Di Pasar Tanjung Kabupaten Jember Tahun 2011-2015. Isthi, P. S. (2018). Plagiarism Checker X Originality Report. Jurnal Edudikara, 2(2), 3–5. Kustiari, R. (2017). Perilaku Harga Dan Integrasi Pasar Bawang Merah Di Indonesia Price Behavior And Market Integration Of Shallots In Indonesia. Jurnal Agro Ekonomi, 35(2), 77–87. Lay, S. M. C. (2018). Buletin Ilmiah IMPAS Volume : 20 Nomor : 01 Edisi : Desember 2018 ISSN : 0853-7771 Analisis Permintaan Komoditi Bawang Merah Di Kabupaten Timor Tengah Selatan ( The Demand Analysis of Red Onion in The District of South Center Timor ) Sri Maryana C Lay , M. 32–39. Mally, R. R. M. (2017). Analisis Struktur Biaya Dan Perbedaan Pendapatan Pengusahaan Tebu. Universitas Muhammadiyah Malang. Rizaldy, D. Z. (2017). Pengaruh Harga Komoditas Pangan Terhadap Inflasi Di Kota Malang Tahun 2011-2016. Jurnal Ekonomi Pembangunan, 15(2), 171. https://doi.org/10.22219/jep.v15i2.5363
DOI:
https://doi.org/10.22219/agriecobis.Vol3.No2.66-78
| Abstract views : 302 | PDF views : 302 |
Refbacks
There are currently no refbacks.
Copyright (c) 2020 Agriecobis : Journal of Agricultural Socioeconomics and Business

This work is licensed under a
Creative Commons Attribution-NonCommercial-ShareAlike 4.0 International License
.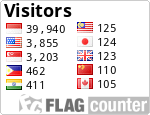 Ciptaan disebarluaskan di bawah Lisensi Creative Commons Atribusi-NonKomersial 4.0 Internasional.