ANALISIS PENDAPATAN USAHATANI DAN EFISIENSI PEMASARAN BAWANG MERAH (Allium ascalonicum L.) DI DESA MRANGGON LAWANG, KECAMATAN DRINGU, KABUPATEN PROBOLINGGO
Abstract
This research analyzes the farmers' income and distribution efficiency of shallot in the Mranggon Lawang village. This location is the center of shallot production in Probolinggo. The goal in this research is to analyze (1) farmers' income, (2) the distribution channels, (3) distribution margin and share price received by farmers, and (4) the efficiency of shallot distribution in the research area.
Based on the research results, the income of farmers in shallot farming in one hectare per cropping season are Rp. 17,385,450.00 with  value of R/C ratio are 1.46. In distribution aspect of shallot, found 4 channel distribution at the research area, where the channel distribution II is the most dominant channel distribution that farmers - local middlemen 1 - local retailers 2. From the analysis of the distribution margin is known that distribution margins in all channels of distribution margins varied and uneven due to differences in the amount of marketing costs incurred between distribution agencies. Share prices received by farmers indicates the length of the channel distribution and the longer distance of distribution, so the share price received by farmers is getting smaller. While the analysis of price efficiency, the efficiency of shallot distribution is efficient. In contrast to the efficient operational efficiency has not shown that the distribution agency for local retailers 2 in distribution channels 1 and collectors Lumajang on distribution channel III. While the efficiency of index analysis showed that the most efficient distribution channel is a distribution channel I with an efficiency of 10.88.
Key Words: shallot, farming income, distribution margin, distribution efficiency
DOI:
https://doi.org/10.22219/agriecobis.Vol2.No1.01-13
| Abstract views : 25 | PDF views : 10
Refbacks
There are currently no refbacks.

This work is licensed under a
Creative Commons Attribution-NonCommercial-ShareAlike 4.0 International License
.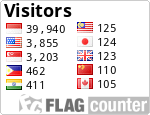 Ciptaan disebarluaskan di bawah Lisensi Creative Commons Atribusi-NonKomersial 4.0 Internasional.