Analisis Permintaan Telur Ayam di Kabupaten Magetan
Abstract
This research aims to identify and to analyze the variables which influenced the chicken egg demand in Magetan District and to know its elasticity. This research used descriptive and analytical method. The research location was chosen purposively in Magetan. By using 27 years time series data, this study applied Cobb Douglass demand functing with OLS method. The results showed that the price of chicken egg race, chicken meat price, rice price, population and income per capita have significant effect on chicken egg demand in Magetan District. Race egg price has inelastic elasticity since its value is negative (-0,280). Chicken meat price has subtitute elasticity since its value is positive (0,911). Rice price has complementary elasticity since its value is negative (-0,233). Income elasticity has a negative (-0,476) value means that chicken egg is an inferior good for Magetan District.
Keywords
Demand Elasticity, Demand of Chicken Egg
References
Antriyandarti, E. 2012. Ekonomika Mikro Untuk Ilmu Pertanian. Yogyakarta: Nuha litera. [2] Badan Pusat Statistik. 2017. Kabupaten Magetan Dalam Angka 2017. Badan Pusat Statistik Kabupaten Magetan. Magetan [3] Endraswara, Suwardi. 2006. Metode, Teori, Teknik Penelitian Kebudayaan Ideologi, Epistologi, dan Aplikasi. Sleman: Penerbit Pustaka Widyatama. [4] Firdaus. 2008. Manajemen Agribisnis. Jakarta: Bumi Aksara [5] Fitrini, Andri dan A.N. Yanti. Analisis Permintaan Telur Ayam Ras di Kota Padang dan Faktor yang Mempengaruhinya. Jurnal Peternakan. 2006. Vol. (11): 2. [6] Gujarati, Damodar. 2003. Ekonometrika Dasar. Jakarta: Erlangga. [7] Isman, Fittresdy, Abubakar Hamzah dan Raja Masbar. Analisis Permintaan Telur Ayam di Aceh. Jurnal Ilmu Ekonomi. 2011. Vol (2): 2. [8] Marwanti, Sri. Pola Pengeluaran Untuk Konsumsi Pangan Gizi Penduduk Indonesia (Analisis Data Susenas 1999). Jurnal Carakatani. 2002. Vol. (17): 2. [9] Prinyastanto, Mimit. 2015. Pengelolaan Sumberdaya Perikanan Melalui Kelembagaan Lokal Dalam Rangka Pemberdayaan Masyarakat Berbasis Kearifan Lokal Di Pesisir Selat Madura. Malang: Penerbit Gunung Samudera. [10] Putong, Iskandar. 2003. Pengantar Ekonomi Mikro dan Makro. Jakarta: Penerbit Ghalia Indonesia. [11] Santoso. 2002. SPSS Versi 10 Mengolah Data Statistik Secara Profesional. Jakarta: PT. Elex Media Komputindo. [12] Sudiyono. 2002. Pemasaran Pertanian. Malang: Universitas Muhammadiyah Malang. [13] Sumodiningrat, Gunawan. 2007. Pemberdayaan Sosial. Jakarta: PT. Kompas Media Nusantara. [14] Supranto. 2001. Statistik Teori dan Aplikasi. Jakarta: Erlangga. [15] Susanto, Edy, Galih Adhy Raharja, Afif Muhammad. Analisis Faktor-Faktor Yang Mempengaruhi Minat Konsumen Terhadap Pembelian Telur Ayam Ras Di Pasar Wilayah Kecamatan Babat Kabupaten Lamongan. Jurnal Ternak. 2015: Vol. (6): 1. [16] Sutisna. 2001. Perilaku Konsumen dan Komunikasi Pemasaran. Bandung: PT. Remaja Rosdakarya. [17] Wahyuningsih, Resti. 2008. Analisis Permintaan Telur Ayam di Jawa Timur. Jurnal Agritek. 2008: Vol.(16): 11.
DOI:
https://doi.org/10.22219/agriecobis.Vol1.No2.1-10
| Abstract views : 658 | PDF views : 658 |
Refbacks
There are currently no refbacks.
Copyright (c) 2018 Journal of Agricultural Socioeconomics and Business

This work is licensed under a
Creative Commons Attribution-NonCommercial-ShareAlike 4.0 International License
.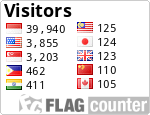 Ciptaan disebarluaskan di bawah Lisensi Creative Commons Atribusi-NonKomersial 4.0 Internasional.