Analisis Efisiensi Pemasaran Jagung (Zea mays) di Kabupaten Wonogiri
Abstract
This study aims to determine the market structure, behavior and performance of maize marketing in Wonogiri District. The basic research method is analytical descriptive. The research location was chosen purposively. The farmers sample were determined by using quota sampling, while traders sample were chosen by using snowball sampling method. The research data is analyzed by SCP approach (Structure, Conduct, and Performance of Market). The research results showed that the market structure of maize in Wonogiri District leads to the incomplete market competition, namely oligopsony market. This market structure causes the inefficient market. The market conduct is inefficient, it is showed by the β1 (0.785) <1. There are four types of maize marketing channel in Wonogiri District with the farmer's share more than 50%. It indicates that the maize marketing in Wonogiri District is included in efficient category.
Keywords
marketing efficiency, marketing margins, price transmission elasticity, SCP (structure, conduct, and performance)
References
Arifin, I. 2007. Membuka Cakrawala Ekonomi. PT Setia Purna Inves, Bandung. Azzaino, Z. 1982. Pengantar Tataniaga Pertanian. Departemen Pertanian. IPB, Bogor. BPS. 2015. Statistik Daerah 2015 Kabupaten Wonogiri. Katalog BPS. Wonogiri. BPS. 2016. ProvinsiJawa Tengah Dalam Angka. Badan Pusat Statistik Jawa Tengah, Semarang. BPS. 2017. Kabupaten Wonogiri Dalam Angka. Badan Pusat Statistik Kabupaten Wonogiri, Wonogiri. Ghozali, I. 2014. Ekonometrika: Teori, Konsep dan Aplikasi dengan IBM SPSS 22. Badan Penerbit Universitas Diponegoro, Semarang. Irawan, B. 2007. Fluktuasi Harga, Transmisi Harga dan Marjin Pemasaran Sayuran dan Buah. Jurnal Analisis Kebijakan Pertanian 5 (4): 358-373. Ode, M. D. L. 2012. Etnis Cina Indonesia dalam Politik: Politik Etnis Cina Pontianak dan Singkawang di Era Reformasi 1998-2008. Yayasan Pustaka Obor Indonesia, Jakarta. Ramkumar. 2001. Costs and Margin in Coconut Marketing: Some Evidence from Kerala. Indian Journal of Agriculture Economic 56 (4): 668-682. Santoso, S. 2002. Buku Latihan SPSS Statistik Parametrik. Elex Media Komputindo, Jakarta. Sinaga, S. C. dan Novia, D. 2016. Pemasaran Buah Nenas (Kajian Struktur, Perilaku, dan Penampilan Pasar) Di Desa Kualu Nenas Kecamatan Tambang Kabupaten Kampar. Jurnal Ilmiah Pertanian 13 (1): 38-50. Singarimbun, M. dan Efendi, S. 2006. Metode Penelitian Survei. LP3ES, Jakarta. Sudiyono, A. 2001. Pemasaran Pertanian. Universitas Muhamadiyah Malang Press, Malang. Tangendjaja et al. 2005. Analisis Ekonomi Pertanian Jagung untuk Pakan dalam Ekonomi Jagung Indonesia. Badan Litbang Pertanian. Jakarta. Tangendjaja, B. dan E. Wina. 2011. Limbah Tanaman dan Produk Sampingan Industri Jagung Untuk Pakan. Balai Penelitian Ternak, Bogor. Widarjono, A. 2010. Ekonometrika: Pengantar dan Aplikasinya (Disertai Panduan Eviews) Edisi Keempat. UPP STIM YKPN, Yogyakarta. Yuniarti, T. Umar, Y dan Muslich, M. 2009. Effieciency of Cashew Marketting in the West Lombok Regency (Case Study at the Bayan Production Center). Wacana 12 (1): 204-216.
DOI:
https://doi.org/10.22219/agriecobis.Vol1.No2.23-33
| Abstract views : 633 | PDF views : 233 |
Refbacks
There are currently no refbacks.

This work is licensed under a
Creative Commons Attribution-NonCommercial-ShareAlike 4.0 International License
.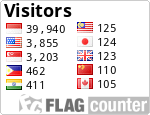 Ciptaan disebarluaskan di bawah Lisensi Creative Commons Atribusi-NonKomersial 4.0 Internasional.