Analisis Nilai Tambah Melinjo pada Sentra Industri Emping di Desa Bandar Kecamatan Sukomoro Kabupaten Magetan
Abstract
Agricultural commodities are generally produced as raw materials and are easily damaged, so they need to be directly consumed or processed first. The processing can increase the added value of agricultural products. The purpose of this study was to determine the cost, revenue, profit, efficiency, and value added of melinjo chips industry in Industrial Center at  Bandar Village Sukomoro District Magetan Regency. The basic method of research used is descriptive analytical method. The determination of the sample area is purpossive which is Bandar Village Sukomoro District Magetan Regency because those village is the center of the melinjo chips industry in Magetan Regency. The respondents are found and gathered by using the proportional method and the respondents are found gathered simple random sampling method. The result of this research shows that total average cost spent by those industrialists in Bandar village is Rp5.816.109,00 per month. The average revenue for each of them is Rp7.826.667,00  per month and the profit is Rp2.010.492,00 per month. The running of melinjo chips industries is efficient. It can be known by efficiency value (R/C ratio) 1,42. The business of melinjo chips in Bandar Village, Sukomoro District, Magetan Regency provides added value of Rp. 8,645.00 / kg
References
Aliudin dan Dian Anggraeni. (2012). NILAI TAMBAH EMPING MELINJO MELALUI TEKNOLOGI PRODUKSI KONVENSIONAL DI DESA MENES KECAMATAN MENES KABUPATEN PANDEGLANG. AGRIKA, 6(1), 1–12.
Badan Penelitian dan Pengembangan 2016. http://balitsereal.litbang.pertanian.go.id/wpcontent/uploads/2016/11/duatiga.pd. Diakses 24 April 2018.
Badan Penelitian dan Pengembangan. 2011. Prospek dan Arah Pengembangan Agribisnis: Dukungan Aspek Teknologi Pascapanen. http://www.litbang.deptan.go.id/special/komoditas/b1pascapanen. Diakses 19 Oktober 2011.
Badan Pusat Statistik. 2011. Profil Industri Mikro dan Kecil. Badan Pusat Statistik. Jakarta.
Darmawan, T., dan Masroh, A.H., 2004. Pentingnya Nilai Tambah Produk Pangan
Dinas Perindustrian dan Perdagangan. 2016. Usaha Industri Makanan Olahan. Magetan.
Hayami Y, Yhosinori M, dan Masdjikin S. 1987. Agricultural Marketing and Processing in Upland Java: A Ptospectif From A Sunda Village. Bogor: ESCAP CGPRT Centre.
Khoiriyah, N. R., Ariyani, A. H., & Fauziyah, E. (2012). Strategi Pengembangan Agroindustri Kerupuk Terasi. Jurnal Agriekonomika, 1(2), 135–148. https://doi.org/http://dx.doi.org/10.21107/agriekonomika.v1i2.357
Royfandi, M. Y., & Amri. (2019). ANALISA USAHA DAN PEMASARAN EMPING MELINJO DI KECAMATAN MUTIARA KABUPATEN PIDIE M.Yogi. Jurnal Ilmiah Mahasiswa (JIM), 4(2), 48–58.
Singarimbun, M. dan Efendi. 2001. Metode Penelitian Survey. LP3S. Jakarta.
Soekartawi. 1996. Agroindustri. Raja Grafindo. Jakarta.. 2002. Analisis Usaha Tani. UI- Press. Jakarta.
Yoesti Silvana Arianti1, L. R. W. (2019). Analisis Nilai Tambah dan Strategi Pengembangan Agroindustri Gula Merah di Kabupaten Madiun. Jurnal Ekonomi Pertanian Dan Agribisnis, 3(2), 256–266. https://doi.org/10.21776/ub.jepa.2019.003.02.4
DOI:
https://doi.org/10.22219/agriecobis.Vol2.No1.58-66
| Abstract views : 66 | PDF views : 66 |
Refbacks
There are currently no refbacks.
Copyright (c) 2019 Journal of Agricultural Socioeconomics and Business

This work is licensed under a
Creative Commons Attribution-NonCommercial-ShareAlike 4.0 International License
.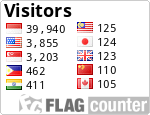 Ciptaan disebarluaskan di bawah Lisensi Creative Commons Atribusi-NonKomersial 4.0 Internasional.