Pengaruh Kelembagaan, Pembiayaan, dan Kemandirian terhadap Kewirausahaan Petani Padi metode Hazton di Kabupaten Menpawah Kalimantan Barat
Abstract
Menpawah Regency is the central potential for Hazton's cultivation to be developed. This must be demonstrated by the entrepreneurial spirit of farmers in their development. Therefore it is important to analyze how the influence of institutions, financing, and independence on entrepreneurship of rice farmers. The study was conducted on Hazton rice farmers. The sampling location was chosen purposively in the Hazton rice production center. The results showed that institutional, financing, and independence had a significant effect on entrepreneurship. The significance value is 0.002; 0,003; and 0.002. The value of the institutional odds ratio of 2.73 means that entrepreneurship is highly determined if the institutional conditions are 2.73 times. The value of the odds ratio of financing of 1.85 means that entrepreneurship is very determined by institutional conditions as much as 1.85 times. And the value of the odds ratio of independence of 2.68 means that entrepreneurship is very determined if the independence condition is 2.68 times.
Keywords
Ordinal, Institutional, Entrepreneurship, Financing. Independence
References
Abdulrachman et al. 2015. Panduan Teknologi Budidaya Hazton pada Tanaman Padi. Jakarta: Balitbang Kementan Burhansyah, B. 2014. Faktor-Faktor Yang Mempengaruhi Adopsi Inovasi Pertanian Pada Gapoktan Puap Dan Non Puap Di Kalimantan Barat (Studi Kasus: Kabupaten Pontianak Dan Landak). Informatika Pertanian. 23(1): 65-74 Darmaji. 2012.Analisis Kewirausahaan Petani. AGRIKA 6(1): 49-64 Darmayanti, R. 2014. Hubungan Kemandirian Dengan Minat Berwirausaha Iluni Prodi D3 Jurusan Kesejahteraan Keluarga Fakultas Teknik Universitas Negeri Padang Universitas Negeri Padang: Fakultas Teknik Endang, R, P., Tenaya I, M, N., Astiti, N, W, S. 2014. Peran Wanita Tani dalam Penerapan Teknologi Pengelolaan Tanaman Terpadu (PTT) pada Usahatani Jagung di Kecamatan Pringgabaya Kabupaten Lombok Timur. Jurnal Manajemen Agribisnis. 2(1): 76-83 Ningrum, N, W, & Effendy. 2016. Analisisi Pendapatan dan Kelayakan Usahatani Padi Sawah di Desa Laantula Jaya Kecamatan Witaponda Kabupaten Motowali. Agroteknis 4(3): 350-355 Noviansyah, Y, & Bariyah, N. 2018. Analisisi Usahatani Padi Teknologi Hazton di Provinsi Kalimantan Barat(Studi Kasus Desa Paniraman, Kecamatan Sugai Pinyuh, Kabupate Menpawah). Jural ekonomi Bisnis da Kewirausahaan. 7(1): 1-19 Purwanti, T, B.,Sejati, W, K. 2014. Peran Kelembagaan Agribisnis Penunjang Dalam Usaha Tani Padi. Jakarta: PSE Litbang Pertanian Rahmawati, N,. Triyono,. Sriyadi. 2015. Motivasi Kewirsausahaan Petani Padi Organik di Kabupaten Bantul. SEPA. 12(1): 19-28 Ridha, R, N. Entrepreneurship intention in agricultural sector of young generation in Indonesia. APJIE. 11(1): 76-89 Tedjaningsih, T., Suyudi, Nuryaman, H. 2018. Peran Kelembagaan Dalam Pengembangan Agribisnis Mendong. Mimbar Agribisnis. 4(2): 210-226 Wangke, W, M & Suzana, B, O, L. 2016. Adopsi Petani Terhadap Inovasi Tanaman Padi Sawah Organik Di Desa Molompar Kecamatan Tombatu Timur, Kabupaten Minahasa Tenggara. Agri-SosioEkonomi Unsrat. 12(2): 143-152 Wibowo, R & Subiyono. 2005. Agribisnis Tebu Membukan Ruang Masa Depan Industri Berbasis Tebu Jawa Timur. Jakarta: Perhepi
DOI:
https://doi.org/10.22219/agriecobis.Vol2.No2.67-75
| Abstract views : 180 | PDF views : 180 |
Refbacks
There are currently no refbacks.
Copyright (c) 2019 Journal of Agricultural Socioeconomics and Business

This work is licensed under a
Creative Commons Attribution-NonCommercial-ShareAlike 4.0 International License
.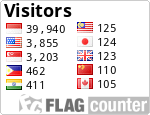 Ciptaan disebarluaskan di bawah Lisensi Creative Commons Atribusi-NonKomersial 4.0 Internasional.