Analisis Faktor Bauran Pemasaran terhadap Keputusan Pembelian Minuman Kopi Banaran 9 di Coffee and Tea Colomadu
Abstract
Penelitian ini bertujuan untuk mengetahui faktor-faktor bauran pemasaran yang dipertimbangkan konsumen serta variabel yang paling dipertimbangkan dalam pembelian produk minuman kopi pada Banaran 9 Coffee and Tea Colomadu, Kabupaten Karanganyar. Variabel yang digunakan dalam penelitian ini terdiri dari 22 variabel. Metode dasar penelitian ini adalah deskriptif dan analitis. Penentuan lokasi dilakukan secara purposive. Metode pengambilan sampel adalah purposive sampling dan jumlah sampel ditetapkan lima kali jumlah variabel. Dengan demikian, penelitian ini mengambil sampel yang digunakan sebanyak 110 orang Metode analisis yang digunakan adalah analisis faktor. Hasil penelitian analisis faktor menunjukkan bahwa terdapat 22 variabel dan tercakup dalam tujuh faktor utama yang membentuk keputusan pembelian. Faktor tersebut berdasarkan prioritasnya adalah faktor produk 24,042%; faktor promosi 10,507%; faktor proses  9,913; faktor orang 8,845%; faktor bukti fisik 5,815%; faktor tempat 5,815% dan faktor harga 4,916%. Sedangkan variabel yang paling dipertimbangkan dengan melihat nilai factor loading tertinggi yaitu variabel rasa dengan nilai factor loading 0,929.
Keywords
Analisis Faktor, Bauran Pemasaran, Factor Loading, Kedai Kopi, Keputusan Pembelian, Kopi
References
Antinah. 2010. Komunikasi dari Mulut ke Mulut Pengaruhnya Terhadap Loyalitas Pelanggan pada Cipaganti Shuttle service Trayek Bandung: Jakarta Cabang Dipatiukur di PT. Cipaganti Citra Graha Bandung. [Skripsi]. Bandung: UNIKOM.
Azwar, S. 2009. Penyusunan Skala Psikologi. Cetakan.9. Yogyakarta: Pustaka Pelajar.
Herlyana, E. 2012. Fenomena Coffee Shop Sebagai Gejala Gaya Hidup Kaum Muda. Thaqafiyyat.13(1).
Heryanto, I dan Totok. 2018. Path Analysis Menggunakan SPSS dan Execl. Bandung : Penerbit Informatika Bandung.
International Coffee Organization (ICO). 2017. Exports of Coffee by Exporting Countries. http://www.ico.org. Diakses pada 20 Oktober 2018
Kurniawan, A dan Muhammad, R. 2017. Perilaku Konsumtif Remaja Penikmat Warung Kopi. Jurnal Sosiologi DILEMA. 32(1).
Lovelock, et al. 2011. Pemasaran Jasa.edisi 7. Erlangga: Jakarta
Malhotra, N. 2004. Marketing Research and Applied Orientation Fourth Edition. USA: Prentice Hall International.
Praza, R. 2017. Dentifikasi Saluran Pemasaran Kopi Arabika Gayo pada CV.Gayo Mandiri Coffee Kabupaten Bener Meriah. Jurnal AGRIFO. 2(1).
Rahayu, et al. 2015. Marketing Mix Analysis Of Natural Tourism Area 'Kawah Putih' And Its Effect On Visitors' Decision. Indonesian Journal of Business and Entrepreneurship.1(2).
Suisa, K dan Febrilia, V. 2014. Gaya Hidup Minum Kopi Konsumen Di The Coffee Bean & Tea Leaf Plasa Tunjungan Surabaya. Jurnal Hospitality dan Manajemen Jasa. 2(2).
Suprayitno, et al. 2015. Pengaruh Faktor Budaya, Sosial, Pribadi, dan Psikologi Konsumen terhadap Keputusan Pembelian pada Restoran Gado-Gado Boplo (Studi Kasus: Restoran Gado-Gado Boplo Panglima Polim Jakarta Selatan). Jurnal Agribisnis. 9(2).
Widoyoko. 2012. Teknik Penyusunan Instrumen Penelitian. Pustaka Pelajar: Yogyakarta.
DOI:
https://doi.org/10.22219/agriecobis.Vol2.No1.47-57
| Abstract views : 169 | PDF views : 169 |
Refbacks
There are currently no refbacks.
Copyright (c) 2019 Journal of Agricultural Socioeconomics and Business

This work is licensed under a
Creative Commons Attribution-NonCommercial-ShareAlike 4.0 International License
.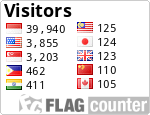 Ciptaan disebarluaskan di bawah Lisensi Creative Commons Atribusi-NonKomersial 4.0 Internasional.